On Sunday, June 25th, we celebrated the grand opening of our new Riley Decker Companies headquarters with our internal staff and their family and friends. It was so exciting to welcome everyone in to see the new space. It was a beautiful day to celebrate this significant achievement for our company!
This headquarters building has been a dream for our CEO, Kyle Decker, since our story began back in 2007 in the corner of a strip mall in Sharonville, OH. Since then, we have expanded to 24 locations in 11 states and are only continuing to grow. We are incredibly thankful that 16 years later this dream has finally become a reality!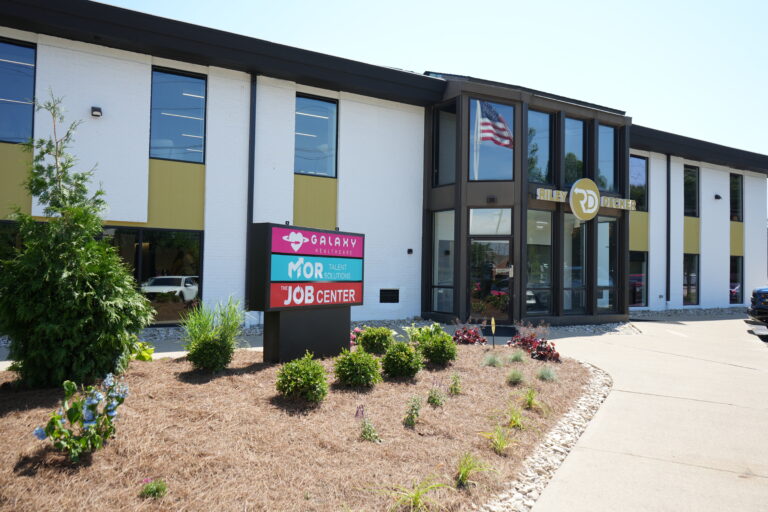 Valuing and appreciating our people is at the heart of what we do. We are committed to living up to the standards of our core value "People First" which includes putting service over self for our talent, clients, and in this case – our internal staff. Our new building does just that for our employees by creating an environment where they can feel comfortable in their own workspace and potential can flourish. We are incredibly grateful to embody this core value to the fullest by celebrating everyone's hard work and accomplishments with this new building.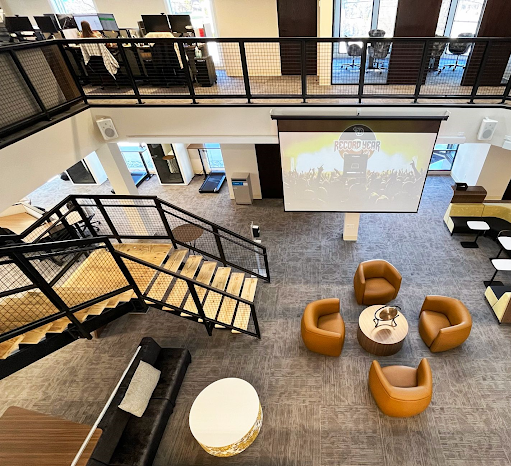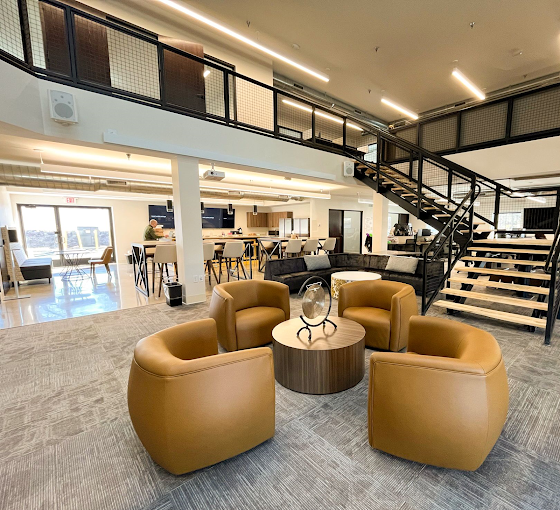 As for the space itself, our new 2 story building has so many great things to offer including multiple meeting rooms, treadmill desks, phone booths, and even a gym – RD Fit! Our staff has been loving the new building since we officially moved in at the end of February. We can't wait to continue to grow as a company in our new home!
Are you looking to work for a company that values their employees? Click here to apply now for one of our open positions!