We are excited to formally announce we have officially opened another Job Center location in Charlotte, North Carolina! This is a significant milestone in our company's journey from starting in the back corner of a strip mall in 2007 to now servicing 22 locations in 12 states and only continuing to grow! This expansion reflects our unwavering commitment to enhancing our services for our partners and embracing new opportunities in the "Queen City".
Charlotte was the ideal location to extend our business, as the city is full of opportunities in the light industrial staffing industry. Charlotte is a dynamic and rapidly growing metropolitan area, ranking in the top 20 fastest-growing cities in the U.S. The city's rising population has led to exponential growth in its workforce, presenting us with the opportunity to attract and deploy new local talent. We believe that our people-first approach to staffing and our commitment to excellence will be a valuable addition to Charlotte's thriving job market. We eagerly anticipate the fresh perspectives and capabilities this city will bring to our team.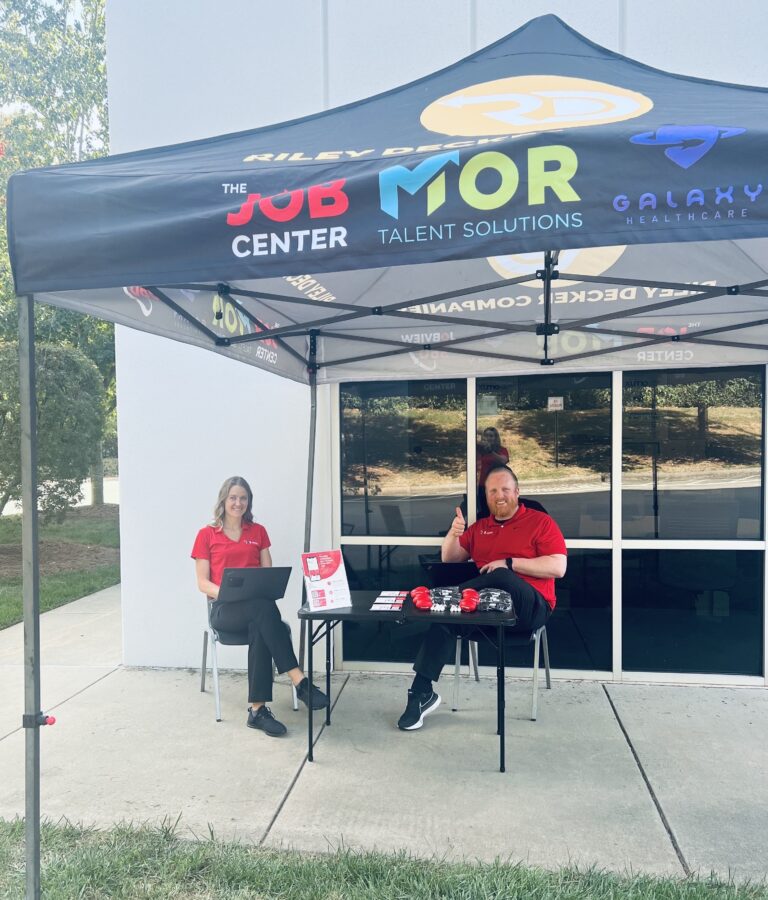 To commemorate the opening of our new center, we hosted a job fair to attract top talent and establish a strong brand presence in the community. The event was a resounding success, boasting an impressive turnout and ending the day with the placement of 12 individuals out to work! We would like to extend our heartfelt gratitude to our valued partners for playing a pivotal role in making this expansion a reality. All of our partners' support has been instrumental in our achievements and success.
As we move forward with this significant milestone in our company's journey, we want to ensure all of our partners, team members, and talent recognize that our commitment to excellence remains unwavering. Our new center will continue to prioritize customer satisfaction, innovation, and community engagement. We look forward to being a part of Charlotte's light industrial staffing sector and are excited about the heights we will reach with this advancement!
Follow our social media pages below to stay up to date with our latest news and future expansions!