On Thursday, June 29th, we held a Celebratory Grand Opening of our new Riley Decker Companies Headquarters with our clients. It was thrilling being given the chance to share our new innovative workspace where we are dedicated to furthering our commitment to supporting our clients and showcasing this significant milestone for our company.
Inviting our clients to see our new office space was a top priority for us. We take pride in the connections we build with our partners and knew this event would be a great opportunity to strengthen those relationships. Our team loves to further client bonds through additional events at any chance that we get. Whether it be Reds Baseball Events, Bengals Football Games, University of Cincinnati Sporting Events, or FC Cincinnati Soccer Games – our clients will be invited! We were so thankful this Grand Opening gave us the unique opportunity to connect with these individuals at our very own headquarters. Their unwavering support played a pivotal role in turning this dream into a reality!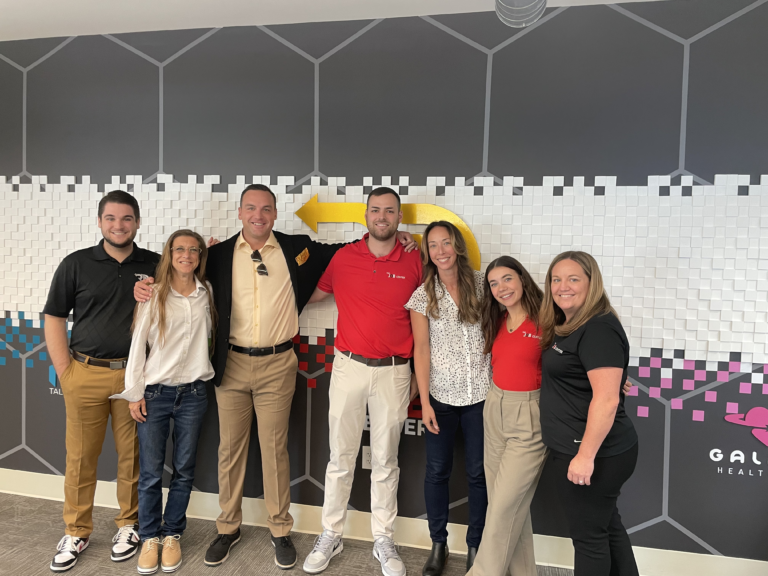 The Grand Opening could not have gone more seamlessly than it did. The day was filled with food, fun, and excitement! This event would not have been possible without the support of several people and corporations. A huge thank you goes out to Sweets & Meats Food Truck for providing our internal team and guests with food for the event. Additionally, a shout-out goes to DJ Etrayn for setting the perfect tone as the event's DJ, and Chatterbox for providing the large screen that brought the excitement. Their contributions were instrumental in making this event a success!
We were incredibly thankful for the perfect day to share this milestone for our company. Our new building is only the start of our growth to come!
Could we be the solution to your staffing needs? Click here to become one of our future partners!