At Riley Decker Companies, we take great pride in our core values and the role they play in guiding our team towards success. Our values serve as the foundation of everything we do. They define who we are as a company and how we operate. We are committed to encompassing these values every day and bringing them to life, both as individuals and as a team.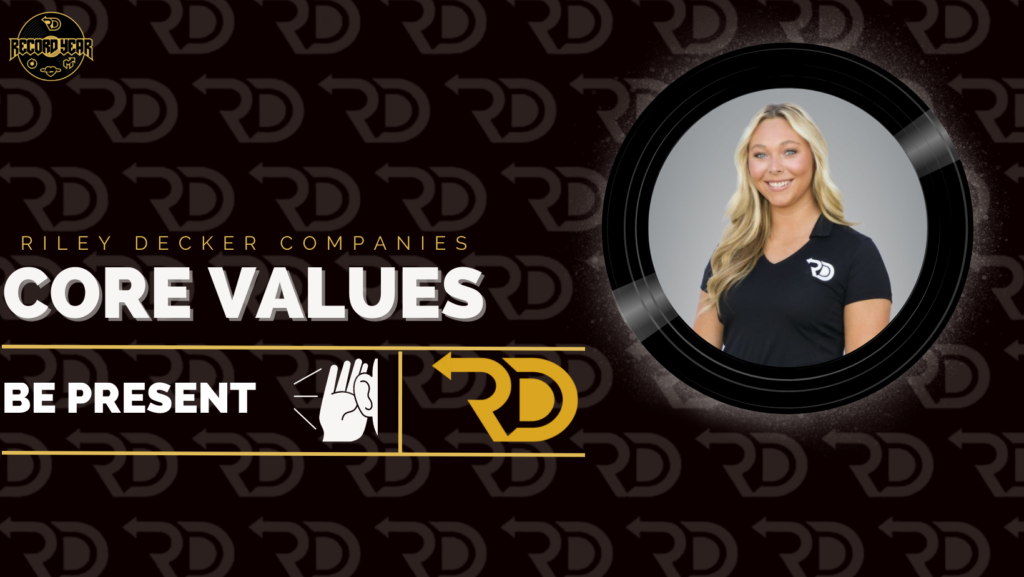 The core value of 'Be Present' is something that resonates deeply with me. I strive to embody this value in my daily work by showing up fully engaged and ready to learn. Maintaining a consistent state of physical, mental, and emotional presence can be challenging, especially when faced with a multitude of tasks and distractions. However, I have found that by practicing habits that promote focus and avoiding distractions, I can remain fully present and continue to grow. This core value also serves as a reminder to remain self-aware of my active listening skills and to approach every situation with a coachable attitude. Moving forward, I will continue to prioritize living in the present and focusing on what is within my control. 
This weeks Core Value comes from a Cincinnati client point-of-view highlighting a On-Site Supervisor demonstrating Integrity.
"At the center of the push though was people. Job Center and HR brought through 700+ new people into 'the facility' during those ~90 days.  One of the positives was improved orientation, efficient on-boarding supported by many, but a lot of the positive came directly from Manuela and Chrismerry efforts to working with the people. Manuela worked the role of Ambassador checking in with the staff every single morning. Her ability to understand the needs through her time spent with 'the facility' and her sensitivity to their needs was on full display. Chrismerry was placed into role right in the thick of things. She was very calm and never out of control even though Chrismerry there were a few high times from others that could have caused an escalation, you kept it under control.  These two were striving to always do the right thing, putting the people first in support of the mission."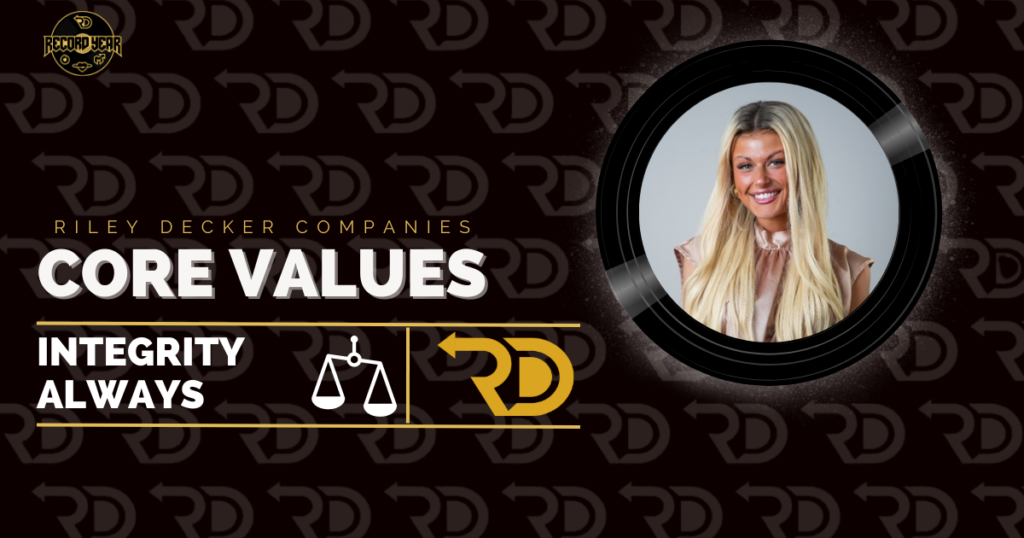 'Integrity Always' is a value that I echo in my everyday work and life. I was recently put in a new position that requires immense amounts of trust and respect from the Executive Team. Along with that, I am not always around the individual that I report to. Being a CEO here at Riley Decker, he has events, conferences, etc. which leads him to oftentimes be on the road. Without a direct overlook that is right next to me on a daily basis, it is important that I keep myself accountable and always do the right thing when no one is looking. I think this value is deeply embodied through the continued assistance that I provide to others. My team knows that they can truly count on me and that I will keep my word. Showing up to my obligations is super important in earning trust and honesty from those individuals that I work with.