We are thrilled to announce that we have been recognized as both a "2023 Best Places To Work" Finalist and a "2023 Top Workplaces" Winner in the Greater Cincinnati and Northern Kentucky Area. We are greatly honored to receive these two awards and we believe they are a testament to our commitment to fostering a positive and engaging workplace culture.
This accomplishment is the result of a collective effort from every member of our dedicated team. We believe that our internal people are our greatest asset, and it is their hard work, passion, and commitment that have made these achievements possible.
Attending both of these award ceremonies was an incredibly special experience for our team. We were grateful for the opportunity to celebrate together and reflect on the core values that define us as a company. These events were also a valuable experience for us to connect with other like-minded organizations that were recognized. This acknowledgment has only continued to motivate us to strive for excellence moving forward. 
Best Places to Work Rally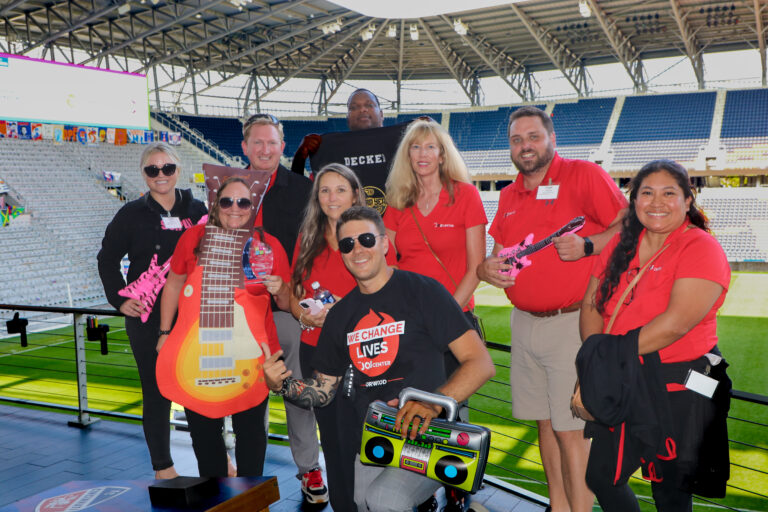 The Best Places to Work Rally was held on August 24th, 2023 at TQL Stadium in Cincinnati. This is our fourth year as a finalist and our third consecutive year as a finalist!
Our success in earning these awards is a reflection of our ongoing commitment to creating an environment where every team member feels valued, supported, and inspired to do their best work. We believe that a positive workplace culture not only benefits our team members but also refines the services we provide to our clients and talent. We look forward to building on this success and exploring new ways to enhance our workplace environment.
We extend our heartfelt thanks to all who played a part in making us a Top Workplace and Best Place to Work! We appreciate the dedication and effort our team has brought to creating a positive company culture.
Are you looking to work for a company that values their workplace culture? Click here to apply now for one of our open positions!