The Splash 4 Cash Student Giveback Program is back! Students will be able to win cash courtesy of Riley Decker Companies to help ease fiscal stress from college expenses. The program will take place at every remaining regular-season University of Cincinnati Men's Basketball home game. 
At each regular-season home game, one University of Cincinnati student in attendance will be chosen to shoot as many three-point shots as they can in 45 seconds. For every successful three-point shot made, the student will win 100 times that amount! For example, if you make 6 three-point shots, you will win $600! 
But Wait... There's More!
The amount of money won at each game will also be added to "the bank." The total amount of money won from each game will then be raffled off as the grand prize to one of the students who participated in a previous game.
Nov. 7 – Nicholas $400
Nov. 10 – Bradley $300
Nov. 13 – Camden $100
Nov. 30 – Jeremy $200
Dec. 4 – Spencer $400
Dec. 17 – Brandon $100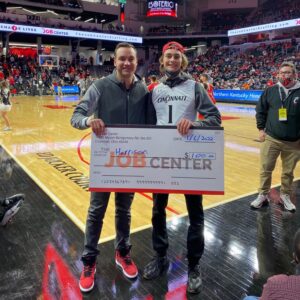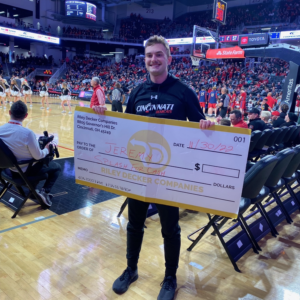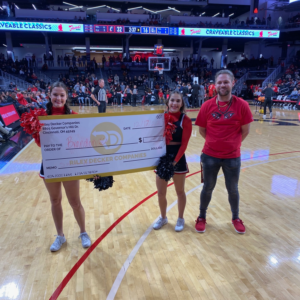 Current Amount in "The Bank"